SPELL HALL

Nathanael Greene
MUSEUM EDUCATION
BOOK REVIEW CENTER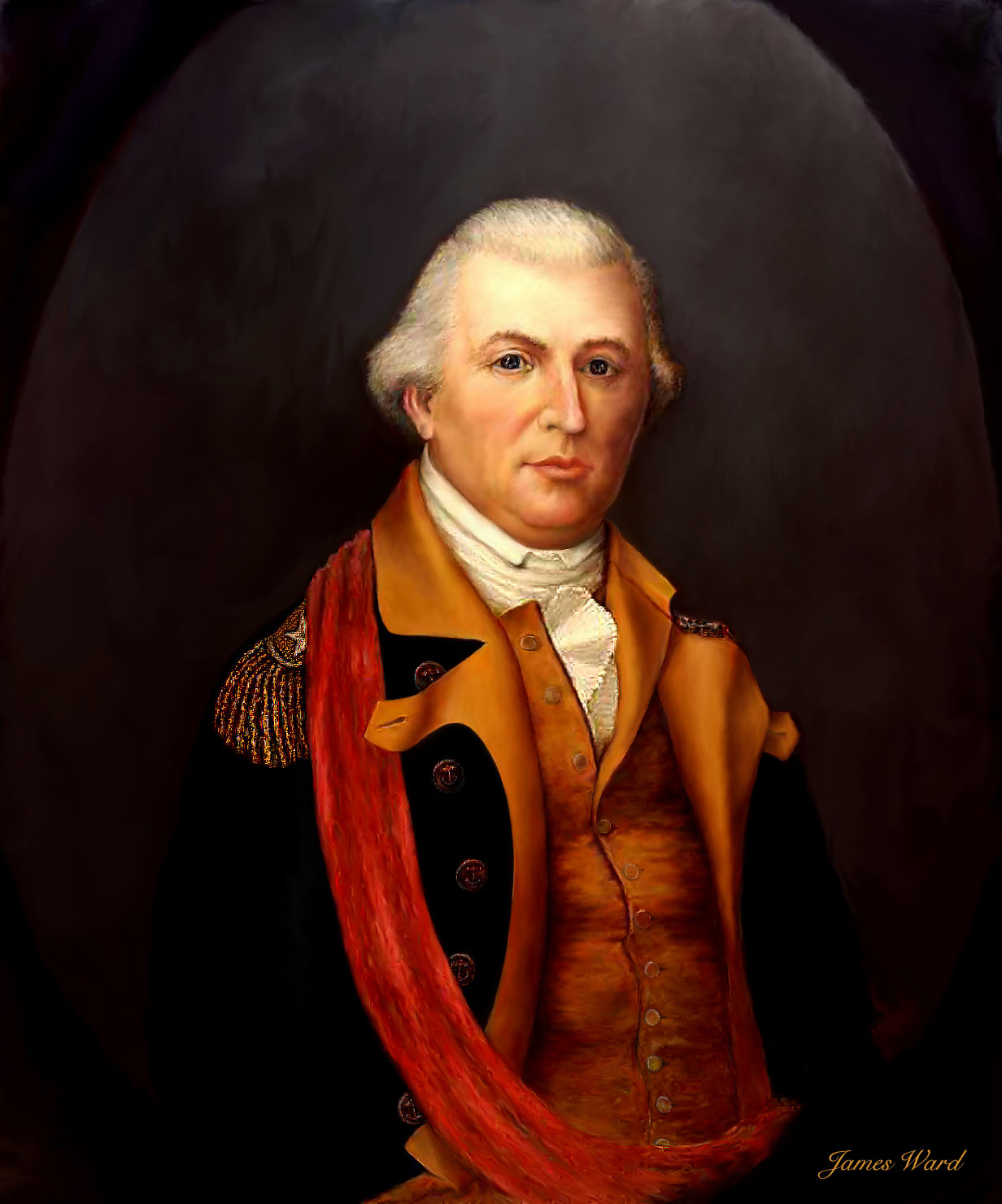 LIST OF LINKS TO OUR EDUCATIONAL RESOURCES
~ HISTORICAL ENTERTAINMENT ~
&
MORE OF OUR MACRO MEDIA SLIDE PRESETATIONS
FORGOTTEN HEROES
OF
THE AMERICAN REVOLUTION

Produced By: OTTN Publishing
A handsome hard bound series of color illustrated books
currently distributed throughout North America, Australia, Europe, and Japan.
Recommended Books for teachers, students & interested readers young & old
GO BACK HERE for access.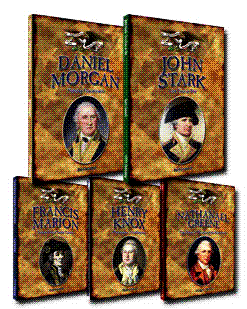 CHILDREN'S BOOK WATCH
By: James A. Cox, Editor-in-Chief
Midwest Book Review
278 Orchard Drive, Oregon, WI. 53575-1129
'Forgotten Heroes of the American Revolution' is a new five volume series from OTTN Publishing that highlights and showcases the life and contributions of key men in the American war for independence from Great Britain. "Nathanael Greene: The General Who Saved The Revolution" (By author: Gregg A. Mierka) tells the story of the commander of the Continental Army in the South who forged a successful strategy against a superior British force, resulting in the critically important victory at Yorktown. "Henry Knox: Washington's Artilleryman" (By author: Richard M. Strum) details the extrordinary task of moving cannons from Fort Ticonderoga to Dorchester Hieghts near Boston for an important American victory early in the war. "Francis Marion: Swamp Fox of South Carolina" (By author: Scott Kaufman) depicts the American master of guerilla-style warfare of hit and run which salvaged fading American hopes with respect to eventually defeating British forces. "Daniel Morgan: Fighting Frontiersman" (By author: Jim Gallagher) reveals one of America's greatest battlefield tacticians and illustrates Morgan's vital contributions to the two American victories: Saratoga in 1777 and Cowpens in 1781. "John Stark: Live Free Or Die" (By author: Karl Krennell) focuses on General Stark's victory at Bennington in August 1777 which allowed American forces to capture an entire British army at Saratoga and which proved to be the turning point in the war for American independence. Each sturdily bound individual title is illustrated superbly with color maps and illustrations, while featuring quotations from primary historical sources. 'Forgotten Heroes of the American Revolution' is a simply outstanding series and strongly recommended for elementary school and community library American History collections.
By: James A. Cox, Editor-in-Chief
Midwest Book Review
NOTE:
To Book Publishers, Film Makers, and Musicians
If you would like to nominate your material
to be recommended educational resources by
the Nathanael Greene Homestead Museum Spell Hall Education Center
for posting on the Spell Hall Website.
Please send a copy of your book, CD, DVD or Video Cassette

TO:

Richard Simbab and Mary Mierka
c/o The General Nathanael Greene Homestead Museum, Spell Hall
50 Taft Street, Coventry, R.I. 02816.

Include your e-mail address
so we can contact you.
We will review your submission and email you our decision.
All Material submitted will be placed in our collection.
All material submitted will NOT be returned.
Some material may also be selected for our museum shop.
---
MAJOR GENERAL NATHANAEL GREENE HOMESTEAD MUSEUM
SPELL HALL
Is a 501c3 Non Profit Institution Supported By Public & Private Contributions

This site is managed by:
Gregg Mierka,
C/O Gen. Nathanael Greene Homestead Museum, at Spell Hall, Coventry, R.I.
©All Rights Reserved, 2006
Thank You For Stopping By The Homestead
Please Come Back Again And Surf All Our Pages
As We Update With More Material
You are listening to the wonderful period music
of Alisa Jones, and acompanying musicians,
song: "The Clear Air",
from her CD, "Irish Dreams",
©All Rights Reserved,
Green Hill Productions, Nashville, TN.
See the Homestead Education Center for contacts
to acquire recommended music for
schools, teachers and students.
---
Return to the Main Nathanael Greene Homestead Home Page
Return to the Nathanael Greene Homestead Education Center Directory Web Page

Google Search
{Return To The Top of This Page}